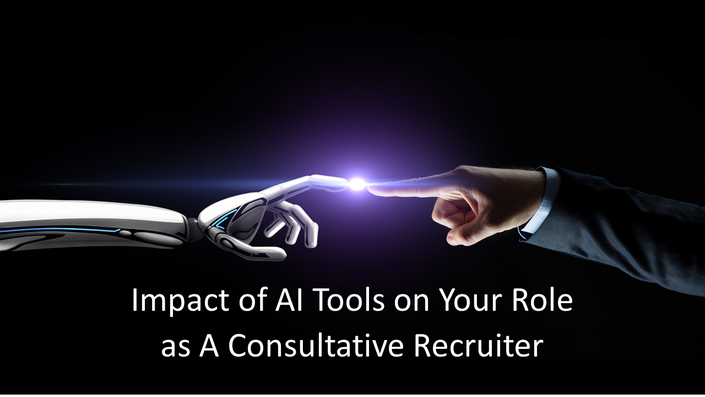 How to Leverage AI Tools to Become A Consultative Recruiter
Consultative Recruiter Techniques, Principals and Time-Saving Hacks
How to leverage AI tools including your ATS to become a consultative recruiter
even if you aren't quite sure how to do that, and
you currently don't have great relationships with your hiring managers,
and they don't treat you like a trusted advisor now.
Worried you may end up being seen as a resume router or worse just an order-taker as more and more AI tools are implemented? Fear not!
I'm going to show you how AI tools can actually support the building of your trusted advisor relationships.
Because as you know down deep that if you just wait for people to start to see you as their consultative recruiter, it's going to be a very long and frustrating wait.
This is going to be a lot easier than you might think because I'll lay out the 5 key consultative recruiter principals for you. They are so simple you may wonder if they really work.
Read about Erin's recent big success with a challenging hiring manager: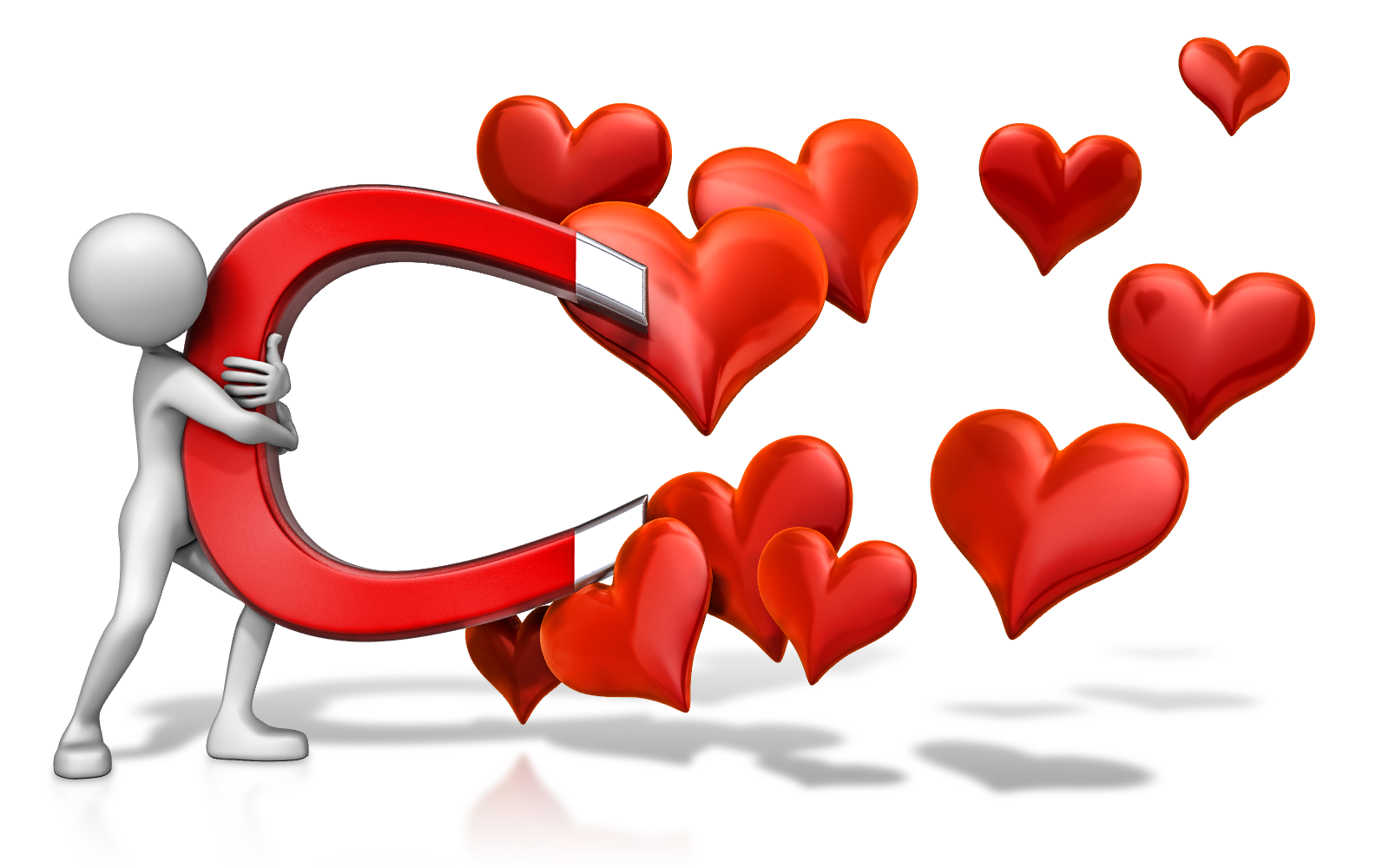 "Katherine, I HAVE to share an email I got from a Sr. HR Manager today who has been a "challenge" to work with!

'Erin, First, the fact that you are asking and challenging us to think about our decisions is nothing short of awesome!!! Keep it up!'
And, Katherine, that only happened after taking your advice and not saying "Ok" but instead responding with some questions and suggestions!
I'll add that this particular person is the ONLY person who has ever had me in tears before b/c I thought he was questioning my every move!"
- Erin H, Digital Entertainment
In addition I'll show you 5 incredible hacks to speed up filling a req. You'll be able to decrease your time to fill metrics while saving a ton of your time. And the icing on that cake? Your hiring managers will be happier than ever!
What makes this the best? In just about 2 hours total, you'll walk away with techniques that have been developed and refined to fit into your recruiting world of today. They are a core part of the training I have delivered to recruiting teams around the US.
This is the part of your training you knew was missing but didn't know where to find it. It's here!
How this works: Once you find the "gap" between what your AI tools can actually deliver and what the hiring manager is hoping you, you can step into that gap and function as their trusted advisor.
You will see:
How the gap gets created

How to identify the crucial gaps that you want to avoid at all costs

How to bridge the gap while saving time and building your consultative relationships at the same time

How to build a trusted advisor relationship with your hiring manager without having to push back or be a people pleaser

"Katherine's techniques helped transform my team from 'order takers' to valued consultants.
Katherine shared tools as well as best practices that made this transition quick and seamless.
I have received numerous compliments from Hiring Managers in addition to reducing time to fill from 70-80 days to 40-50 days for most vacancies."
- TA Director, Entertainment Industry
No matter what industry you're recruiting in, functioning as a trusted advisor is the key to having more credibility and influence with your hiring managers. This information will show you how to start acting as their recruiting consultant immediately.
Use these simple principals and subtle gap-closing, time-saving hacks and you will build your consultative recruiter brand, close searches faster, and have happier hiring managers.
Two things I've learned in my 25+ years of recruiting and wish I had learned a lot sooner:
Just finding great candidates isn't enough. If you don't have any credibility or influence with your hiring manager, it's difficult to do the really good recruiting you are capable of. Everything takes way longer than it should, and you don't always get the recognition you should.
Corporate organizational charts are lying to us. It isn't what box you're in on that chart that makes you successful. It's your relationships with people everywhere on that chart.
What is stopping you from creating these relationships now? The fact is that building business relationships is not taught anywhere. I certainly never took a college course on that topic. And most training that talks about this is full of what you should do and very little how to do it.
Other major issues that make this more important than ever:
The increasing number of challenges to recruiting success that AI tools will never solve (not restricted to the 7 identified in this training!)

The "expectation gap" created by the misunderstanding of recruiting fostered by AI tools that will leave your hiring managers even more frustrated

Demands to "do more with less" despite increasing competitiveness for an increasingly tight candidate pool

And many, many more, as you know!
After this fast-paced course in 15 brief modules, you will walk away with:
Module 2--The key misunderstanding about recruiting on which all AI tools are based


Module 3

: The belief hiring managers have about what AI tools are going to do for them

Modules 4-8

:

Five Astonishingly Simple Consultative Recruiter Principles you can use all the time

Module 9: How you can find and effectively fill that gap so you step into a trusted advisor and consultative recruiter relationship with your hiring manager

Modules 10-14

: Five timesaving yet non-pushback hacks that actually build your credibility and influence with your hiring managers every time you use them
2 FREE Bonuses when you enroll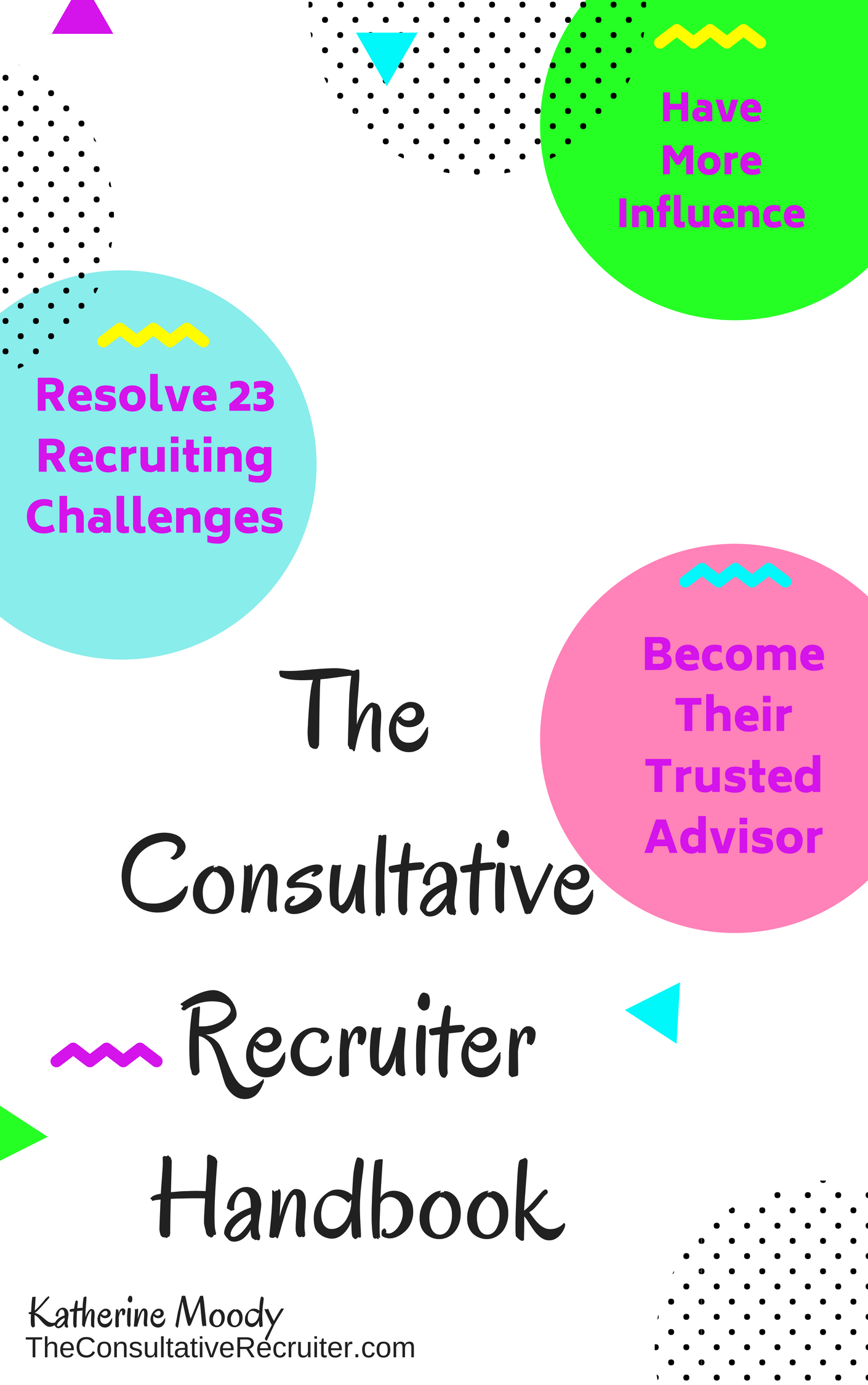 The Consultative Recruiter Handbook
Word-for-word questions to have a real conversation with your hiring manager.
These questions are your secret to building relationships of credibility and influence with them.
Success Strategy: Questions are the only way to get the attention of someone who is multi-tasking, not really engaged with what you are saying, or simply thinking what they are going to have for lunch!
The handbook is a virtual library of power questions to solve your most challenging situations. You'll never have to figure this out on your own!
"Thanks also for the Handbook -- I love it. Very succinct and helpful, just what a busy recruiter needs!" SP, Nationwide Recruiting Services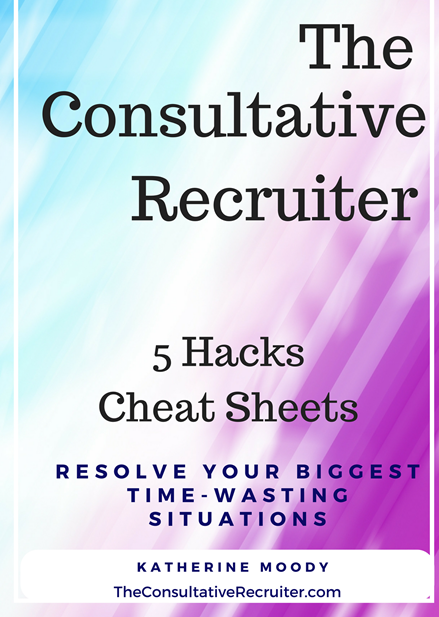 The Consultative Recruiter 5 Hacks Cheat Sheets

How to deal with the 5 biggest time wasters we experience as recruiters.
When you use these hacks, not only do you fill positions faster, but your relationships with your hiring managers improve.
Strengthen your trusted advisor brand every time!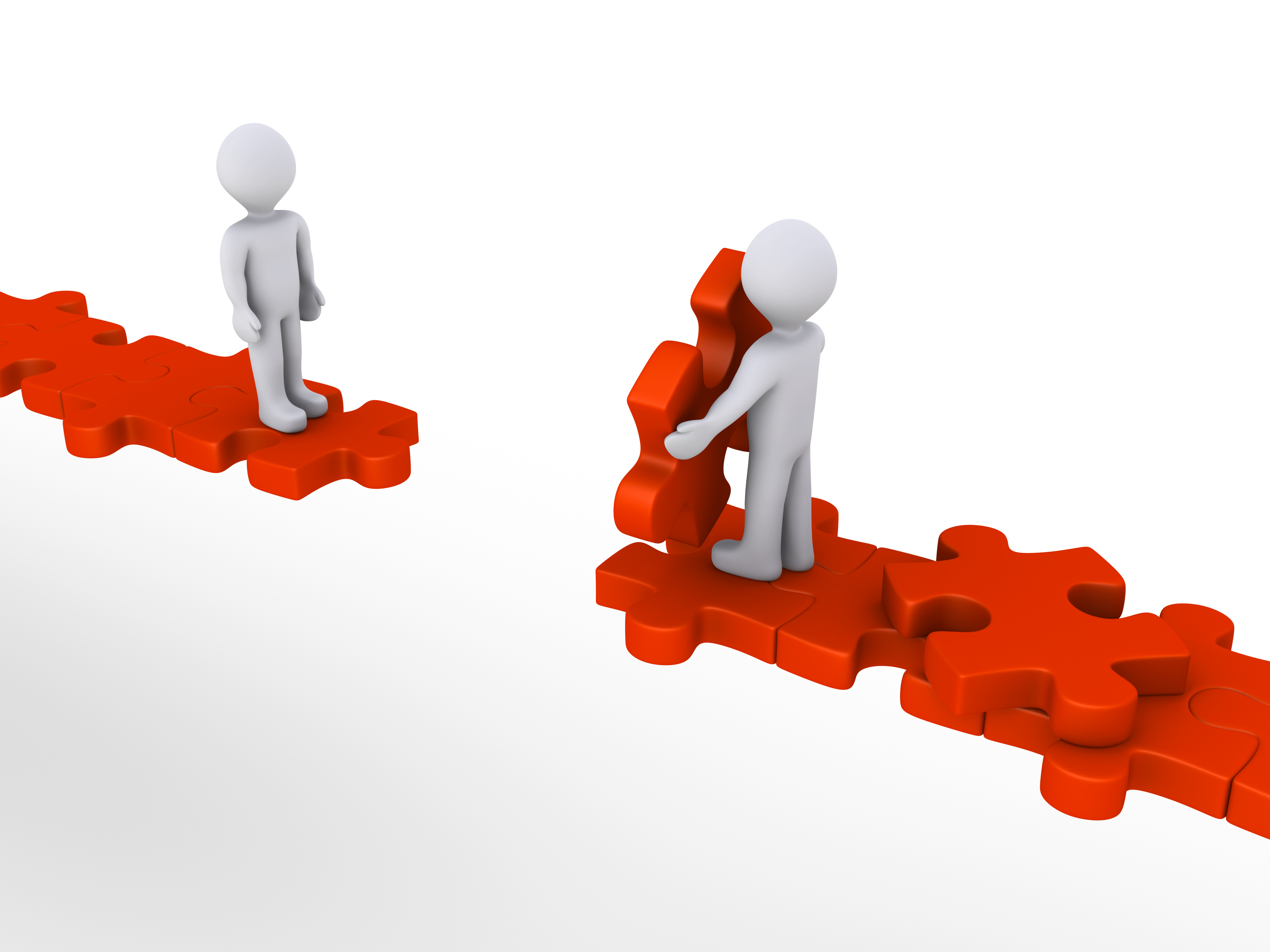 ""The tactics and strategies Katherine offers almost telepathically hit the spot each time…and those lessons worked magic on improving our hiring manager relationships and eventually led us to strengthening our recruiting results.
- AS, Senior Global Recruiting Manager

Get access now and start building your consultative recruiter brand.
If you have any questions or if I can be of any assistance at any time, please call or email me.
I'd love to have a chance to talk with you.
To your outrageous recruiting success,
katherine
832.464.4447 and [email protected]
P. S. This isn't about sourcing, finding new job boards, crafting complicated Boolean search strings. It is focused on the most important relationship in your recruiting career—that with your hiring manager.


P.P.S. Plus it isn't one of those courses where you see lots of things you should do. Those drive me crazy.

You spend time thinking you are going to learn how to actually do something. You hear all the reasons you should do that something. But when you are done, you don't know what to do next.

My approach is as detailed and specific as a dance lesson. And just as much fun!
Your Instructor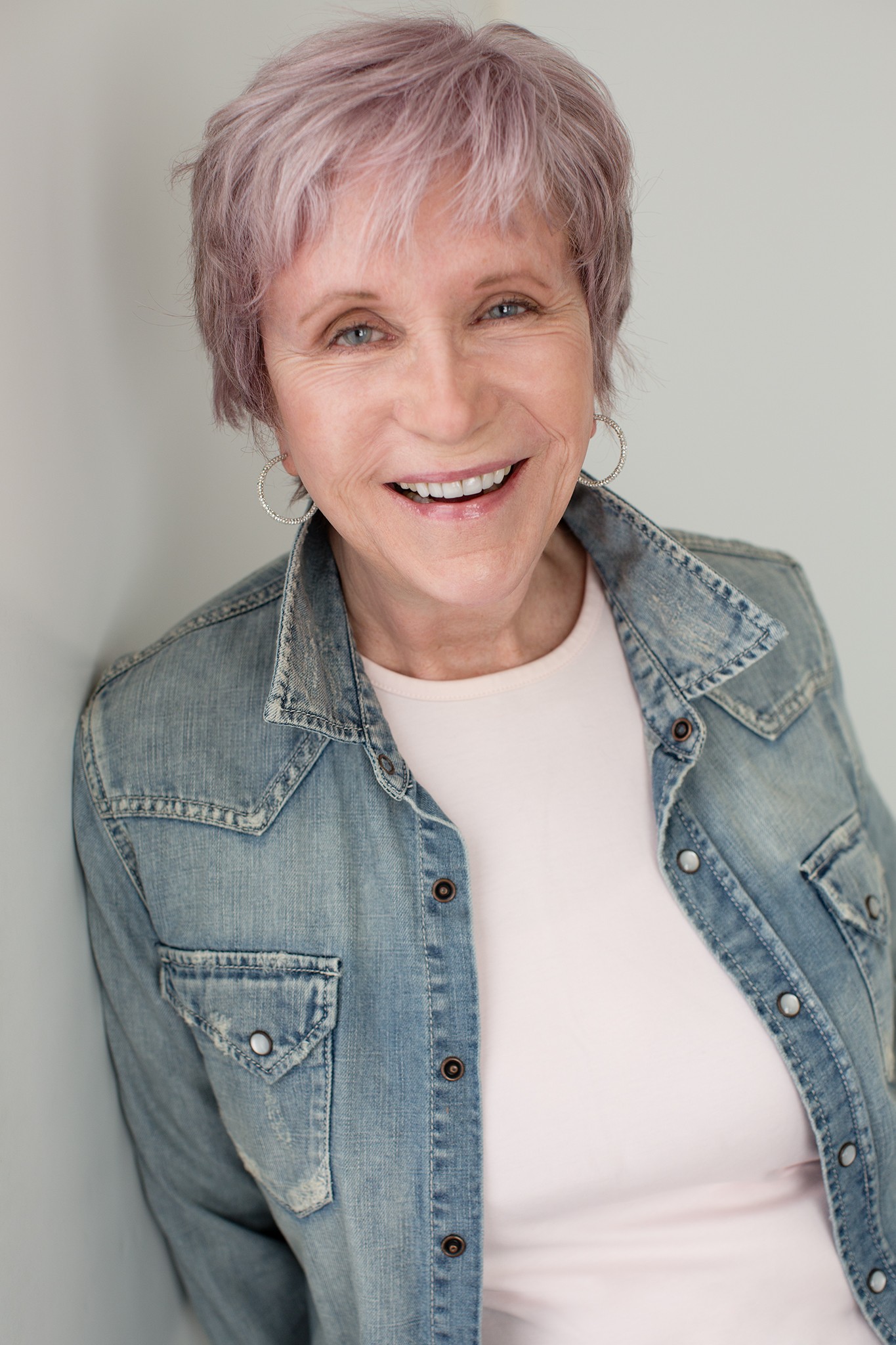 Recruiting was a third career for Katherine, after serving as a marketing executive for a software development firm and then running her own coaching and personal development firm for several years.
Recruiting for over 25 years, Katherine has been a corporate recruiter, a recruiter for a world-wide retained executive search company as well as a small regional retained recruiting firm, managing large virtual teams of recruiters.
She has done searches for positions ranging from individual contributors to CEOs with million dollar salaries, in industries ranging from complex technologies to cupcakes.
Known for her recruiter training that addresses the missing link in most training—that of creating influential relationships with hiring managers, she has trained and coached recruiters in companies across the US, including DIRECTV, Verizon Wireless, Avery Dennison and The Cheesecake Factory.
She is also the author of two books about consultative recruiting, available on Amazon.
"The first month after Katherine's in-house presentation to my team, we hit our hiring goal for the first time ever! And we continue to hit our hiring goals month after month. The recruiters are enjoying their new roles as consultants and our hiring managers are happy". CP, The Cheesecake Factory

She has an MBA from University of Southern California and an Executive MBA from the Peter Drucker Management Center, Claremont University.
Frequently Asked Questions
When does the course start and finish?
The course starts now and never ends! It is a completely self-paced online course - you decide when you start and when you finish.
What if I have questions?
Call or email me. I always love brainstorming with recruiters to solve their hiring manager challenges. I would be delighted to chat. 832.464.4446
[email protected]
ConsultativeRecruiting.com
What qualifies Katherine to teach this?
Just because someone can do something well, it doesn't mean they can teach it. Plus, they often have forgotten what it was like to be a beginning—just learning this new process. So they skip the essential foundational pieces. I've been developing and refining these techniques throughout my 25+ years of recruiting. I've been training recruiters around the country, and I still do recruiting myself. No better way to tell you what is changing in your recruiting world today than to actually be a part of it! Read the testimonials to get insights into the kinds of results other recruiters have gotten as a result of working with my unique Consultative Recruiter concepts. I hope you'll join them--and me--on this totally rewarding adventure.
How is this different than other recruiting training?
This isn't about sourcing, finding new job boards, crafting complicated Boolean search strings, etc.
It is focused on the most important relationship in your recruiting career—that with your hiring manager. Plus it isn't one of those courses where you see lots of things you should do. Those drive me crazy. You spend time thinking you are going to learn how to actually do something. You hear all the reasons you should do that something. But when you are done, you don't know what to do next. My approach is as detailed and specific as a dance lesson. Your left foot goes here, your right foot goes here. Full of word-for-word questions and the behind the scenes reasons for those questions ensures you know what to say and when to say it. Everything you need to know is included here!
How long do I have access to the course?
How does lifetime access sound? After enrolling, you have unlimited access to this course for as long as you like - across any and all devices you own.
What if I am unhappy with the course?
We would never want you to be unhappy! If you are unsatisfied with your purchase, contact us in the first 30 days and we will give you a full refund.